The Sport Guidance Toolkits and supporting information have been developed with funding from Welsh Government to support colleges and staff involved with collaborative events and representative teams.
These resources have been created following consultation with the sector and are intended to support existing college health and safety procedures and future Outdoor Education Advisers' Panel (OEAP) Cymru's national guidance on educational visits.
The OEAP provides guidance, activities, training and support for outdoor learning and educational visits.
Here you will find examples of good practice and useful templates are provided in addition to links to external resources: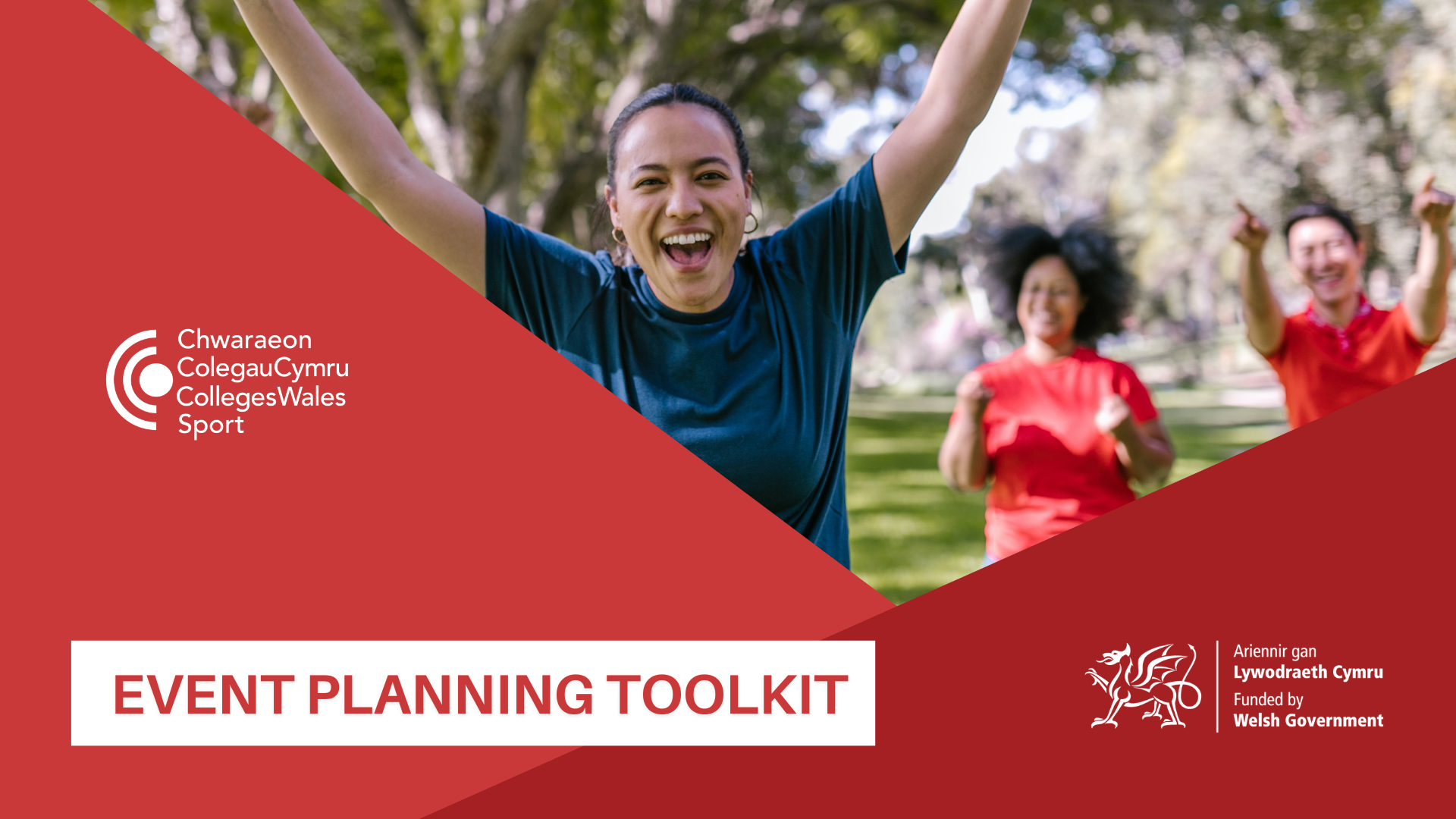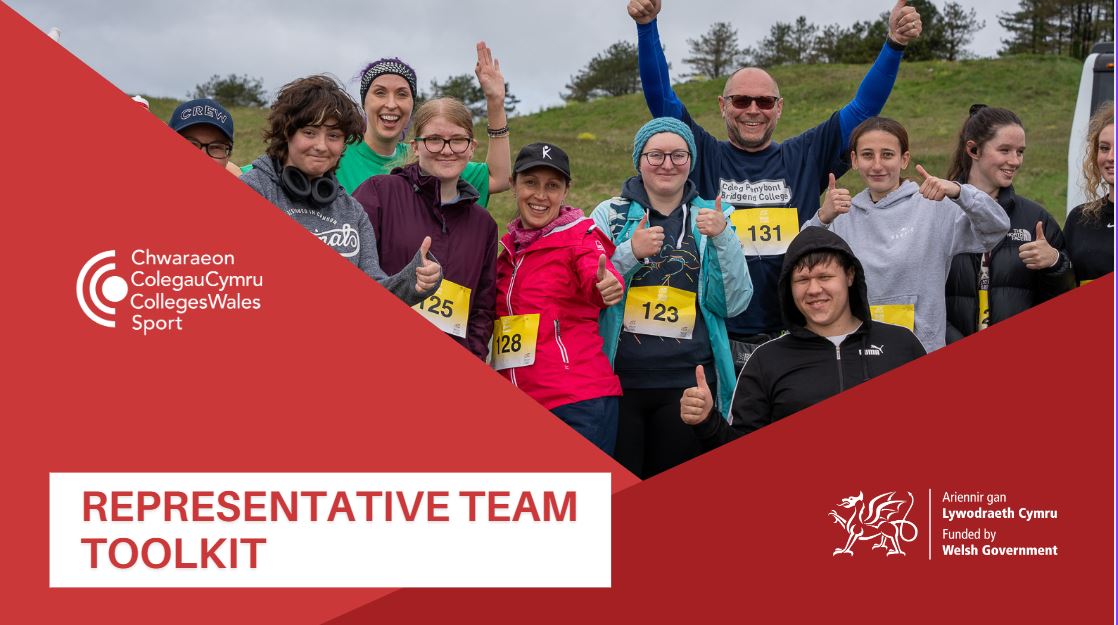 These Event Planning and Representative Teams presentations provide more detailed guidance to support the Toolkits.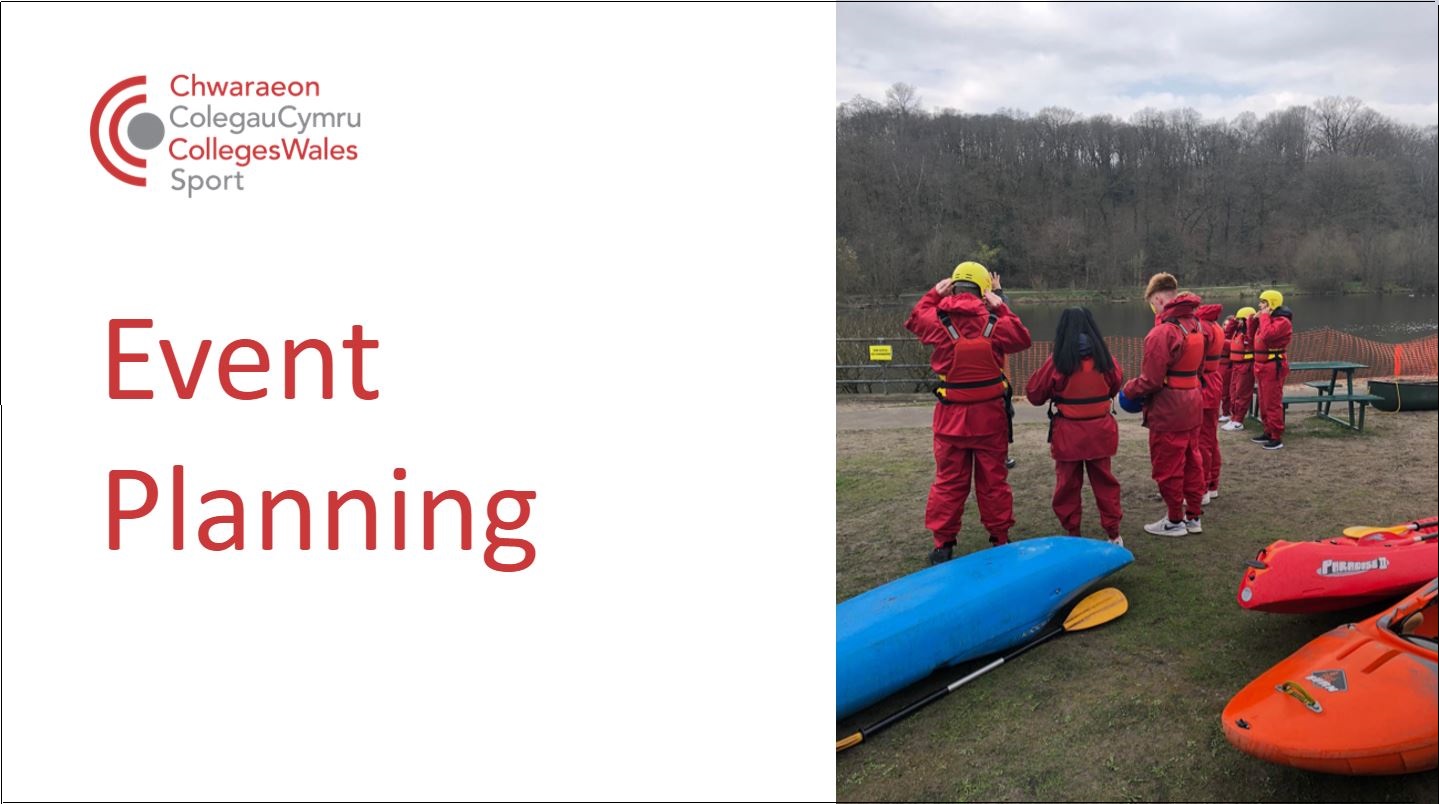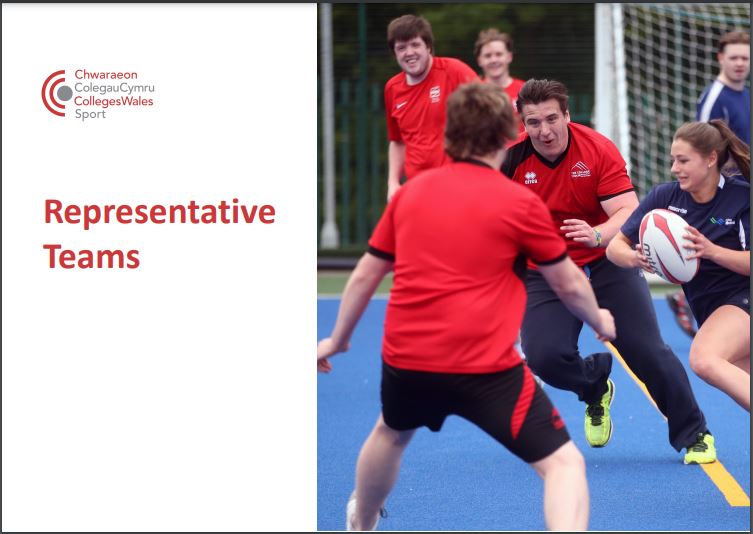 Further Information
Rob Baynham, Sport and Active Wellbeing Project Manager
Rob.Baynham@ColegauCymru.ac.uk